Item Level:

469 [Equipped: 469]
Progress:

[9/9 N] [9/9 H] [5/9 M]
Mythic+ Raider.IO Score:

2571
WCL Top 1000 Ranks:

[0 N] [0 H] [0 M]
Average Percentile: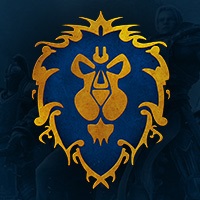 US-Area-52
Grimgriever

(Void Elf Warlock)
5/9 (M)
Hello all!
As the title states, I'm interested in joining a raiding guild with plans on working toward completing mythic after finishing heroic. I'm hoping to hit CE this season.
I was able to gain a little bit of mythic raiding experience last tier where I was able to get 5/9M.
I'm available any night of the week anywhere between 8PM EST - 12 PM EST. Some nights I may be available later.
In my spare time I'm usually running M+ and reviewing logs/gameplay to continue improving. Am also able to transfer upon completion of trial.
Logs: Grimgriever - Area 52
Please feel free to reach out to me on discord @Deathonic or comment down below.
Thanks!