Item Level:

448 [Equipped: 446]
Progress:

[9/9 N] [9/9 H] [8/9 M]
Mythic+ Raider.IO Score:

738
WCL Top 1000 Ranks:

[0 N] [1 H] [0 M]
Average Percentile:

[Heroic: 66]
Achievement Points:

14285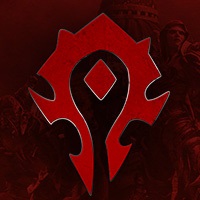 US-Area-52
Sinetha

(Blood Elf Paladin)
8/9 (M)
Yo!
We're a guild consisting of a mixed bag of long-time cutting edge raiders, M+ runners, and general multi-game enjoyers. We're looking for additional players to fill out our roster for 10.2 with the goal of getting a comfortable Cutting Edge while having fun along the way and maintaining good vibes.
High need for:




MAIN TANK (non-blood DK)





Exceptional Ranged DPS


Our ideal roster size is ~21-22 people, which allows for flexibility, raid utility coverage, and absence coverage. It also lets us to bring certain classes if a particular utility is needed for a fight. Players who prove themselves by being punctual, having a good attitude, and performing well will obviously be given priority for staying on the roster more often.
Any exceptional and experienced players are always considered regardless of spec.
Multi-spec players / alt enjoyers are always encouraged!
If you are interested or have any questions, feel free to shoot us a message!
Sinetha (Discord) / Sinetha#1250 (Battle tag)
or
Kelan12345 (Discord / Kelan#11124 (Battle tag)
Item Level:

465 [Equipped: 465]
Progress:

[9/9 N] [8/9 H] [0/9 M]
Mythic+ Raider.IO Score:

2020
WCL Top 1000 Ranks:

[0 N] [0 H] [0 M]
Average Percentile: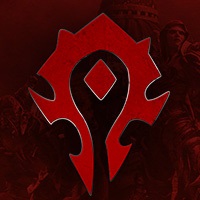 US-Proudmoore
Mtrbtmygoat

(Zandalari Troll Paladin)
0/9 (M)
All around monk player looking for a guild. I am best at brewmaster and windwalker but have also been playing mist/fist weaving and loving it . I have CE experience as a healer but I'm no longer able to mythic raid due to life and responsibilities. Looking for a guild that can achieve aotc and run high level keys. Currently have ksm and 2200 io score ended last season at 2600. Please contact me here or on discord at mtrbtmygoat .