Item Level:

467 [Equipped: 466]
Progress:

[9/9 N] [9/9 H] [0/9 M]
Mythic+ Raider.IO Score:

1347
WCL Top 1000 Ranks:

[0 N] [0 H] [0 M]
Average Percentile:
Achievement Points:

15985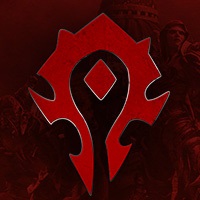 US-Illidan
Ingeloak

(70 Evoker)
0/9 (M)
3 geared toons, can play all very capably, just looking for a mythic guild to raid in. Former CE player returned after a 2 year break from the game. Times don't matter to me, I'm retired. Just looking to get back into pushing content again.
Item Level:

460 [Equipped: 460]
Progress:

[9/9 N] [9/9 H] [0/9 M]
Mythic+ Raider.IO Score:

472
WCL Top 1000 Ranks:

[0 N] [0 H] [0 M]
Average Percentile:
Achievement Points:

18865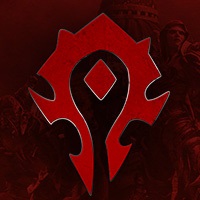 US-Zuljin
Erolstrasza

(70 Evoker)
0/9 (M)
Currently seeking:
Currently seeking all DPS. A willingness to swap to tank/heals if possible is a huge plus!
1 Tank of any class
Schedule:
Tuesday & Wednesday 7:30-10PM EST
About us:
Dead End Friends is a casual raiding guild that has been actively raiding and playing together for 5 years! Founded in BFA the guild was created with the goal of providing a comfortable home for players of all backgrounds. Whether you've been playing since Vanilla, just started your journey, or fall somewhere in between. DEF is a guild that welcomes all types. Our team values community and stability, if those sound appealing DEF may be the right place for you!
Raiding Philosophy:
In DEF we look to approach raid progression with an eye for growth and teamwork based problem solving. Our aim for each tier is generally to clear AOTC as a baseline, and push into Mythic as far as we can. Our team has found success with a casual and friendly approach to raiding as opposed to hardcore and a little bit prickly. The expectation is that you should be having fun while you raid, and that fun sometimes requires effort from involved parties. You can expect a lighthearted approach to raiding, with more of a serious tone when the encounter calls for it.
Contacts:
Discord: erolgm recanna simcynic thyrgrin tovox
If you have any questions about the guild feel free to reach out and chat with any one of our officers. We look forward to hearing from you!