Item Level:

475 [Equipped: 475]
Progress:

[9/9 N] [9/9 H] [4/9 M]
Mythic+ Raider.IO Score:

2656
WCL Top 1000 Ranks:

[1 N] [0 H] [0 M]
Average Percentile:
Achievement Points:

16985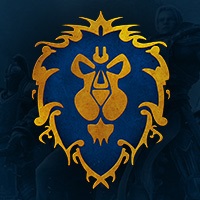 EU-Draenor
Ziinmaster

(Dwarf Shaman)
4/9 (M)
Hi, myself and my friend are both looking for a Myhtic raiding guild.
We are currently on Draenor but will to transfer realm if needs be and its a good fit for us. We are looking for a guild that ideally raids twice a week.
We are looking for a mature guild, who are raiding Mythic. We have quite a bit of raiding experience ONE of us was Cutting Edge in Legion and have done mythic for most raids we did and have been raiding on and off since legion, We started Dragonflight as casuals just doing normal/HC and now want to get back into some mythic raiding.
We all play most days of the week, whether that's pugging raids or pushing keys on alts or mains.
What we play:
DH,Spriest,Boomie - (Maybe Frost DK) Dennis
All 3 are 440+ ilvl can play the DH as tank or DPS
Enh Shammy, Ret pala - Ziinmaster
Mainly playing Shammy for raiding most of the time.
CAN PROVIDE LOGGS IF NEEDED
All our mythic kills are from pug raids so far this raid tier.
Disc : Zinmaster#2025
Item Level:

479 [Equipped: 479]
Progress:

[9/9 N] [9/9 H] [0/9 M]
Mythic+ Raider.IO Score:

2778
WCL Top 1000 Ranks:

[0 N] [0 H] [0 M]
Average Percentile:
Achievement Points:

17095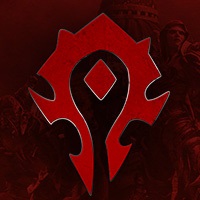 EU-Thrall
Tikama

(Tauren Shaman)
0/9 (M)
Hey am looking for an active raid guild.
Here's the cliff notes version of what I am looking for:
HC (+) guild preferred: If the roster allows for some progression in mythic over the course of the season, I'd love it. However, i am not looking for "serious" mythic raiding with the goal of CE. 2 raids per week is my sweet spot. As for the days, I'm flexible




Active, internal M+: I like to play M+ a lot. I even prefer it over raiding. As far as possible, this should take place within the guild. Constant pug runs is just not for me.




Events: If there are events outside of raids and M+ to strengthen social interaction within the guild, that would be a plus for me.




Activity: If your members only make it into Discord during raid times, otherwise randomly run M+ and are generally rather loners, I am absolutely not suitable for you. I'm not looking for that.




Age: I'm in my early 40s and would therefore prefer a somewhat adult guild (not a must though).



For a personal conversation you can simply add me in the Battlenet and we can discuss the details there or on Discord. You can reach me at: Sly#23241
Item Level:

468 [Equipped: 466]
Progress:

[9/9 N] [9/9 H] [0/9 M]
Mythic+ Raider.IO Score:

1807
WCL Top 1000 Ranks:

[0 N] [0 H] [0 M]
Average Percentile:
Achievement Points:

16520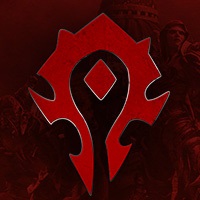 EU-Stormscale
Inje

(Orc Shaman)
0/9 (M)
Greetings all,
I am currently looking for a new home for season 3 and beyond.
I am looking for a 2 day a week raid guild with aotc and the possibility to dip toes into mythic I have 3/9m this tier playing fury warrior however looking at either Lazer chicken or hunter for season 3 but as I have every class at max I could be tempted to play what a guild needs.
I am currently on stormscale and due to my army of toons here would prefer to stay but would server/faction change for the right guild.
Battlenet tobi#2594
Discord tobias2927 if you want a chat or any other info.
Cheers for reading