Item Level:

479 [Equipped: 479]
Progress:

[9/9 N] [9/9 H] [0/9 M]
Mythic+ Raider.IO Score:

2778
WCL Top 1000 Ranks:

[0 N] [0 H] [0 M]
Average Percentile:
Achievement Points:

17095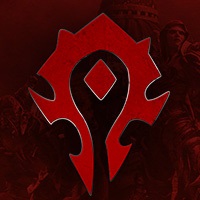 EU-Thrall
Tikama

(Tauren Shaman)
0/9 (M)
Hey am looking for an active raid guild.
Here's the cliff notes version of what I am looking for:
HC (+) guild preferred: If the roster allows for some progression in mythic over the course of the season, I'd love it. However, i am not looking for "serious" mythic raiding with the goal of CE. 2 raids per week is my sweet spot. As for the days, I'm flexible




Active, internal M+: I like to play M+ a lot. I even prefer it over raiding. As far as possible, this should take place within the guild. Constant pug runs is just not for me.




Events: If there are events outside of raids and M+ to strengthen social interaction within the guild, that would be a plus for me.




Activity: If your members only make it into Discord during raid times, otherwise randomly run M+ and are generally rather loners, I am absolutely not suitable for you. I'm not looking for that.




Age: I'm in my early 40s and would therefore prefer a somewhat adult guild (not a must though).



For a personal conversation you can simply add me in the Battlenet and we can discuss the details there or on Discord. You can reach me at: Sly#23241
Item Level:

468 [Equipped: 466]
Progress:

[9/9 N] [9/9 H] [0/9 M]
Mythic+ Raider.IO Score:

1807
WCL Top 1000 Ranks:

[0 N] [0 H] [0 M]
Average Percentile:
Achievement Points:

16520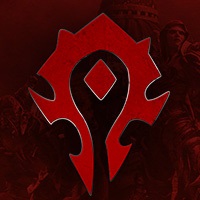 EU-Stormscale
Inje

(Orc Shaman)
0/9 (M)
Greetings all,
I am currently looking for a new home for season 3 and beyond.
I am looking for a 2 day a week raid guild with aotc and the possibility to dip toes into mythic I have 3/9m this tier playing fury warrior however looking at either Lazer chicken or hunter for season 3 but as I have every class at max I could be tempted to play what a guild needs.
I am currently on stormscale and due to my army of toons here would prefer to stay but would server/faction change for the right guild.
Battlenet tobi#2594
Discord tobias2927 if you want a chat or any other info.
Cheers for reading