Item Level:

480 [Equipped: 480]
Progress:

[9/9 N] [9/9 H] [0/9 M]
Mythic+ Raider.IO Score:

0
WCL Top 1000 Ranks:

[0 N] [0 H] [0 M]
Average Percentile: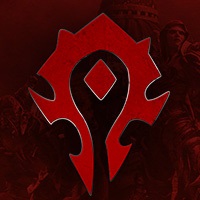 EU-Draenor
Schneeweis

(Blood Elf Rogue)
0/9 (M)
Hey there,
We're a trio of dedicated players eager to join a guild for Mythic Raiding and Mythic+ content, with our primary focus being on raid progression. We've already successfully cleared 9/9 Normal and 9/9 Heroic. As hard-learning players, we're open to constructive criticism and strive to continuously improve our gameplay.
What we're seeking is a guild environment that balances fun with a strong emphasis on progress. Our availability for raiding is flexible, although we do prefer weekends or evening times.
Characters:
Schneeweis-Draenor: Assassination/Sub Rogue ILvl: 478
Yeldi-Draenor: Fire Mage ILvl: 476
Shiinobu-Draenor: Havoc DH/ WW Monk Depends on what you need with Tank offspec (Can also MainTank)
Our ILvl will improve over the next few days.
Feel free to reach out to us if you'd like to know more about our individual experiences or if there are any other details you'd like to discuss.
Discord: Coldseasons
Looking forward to the possibility of becoming part of your raiding team!
Item Level:

430 [Equipped: 430]
Progress:

[0/9 N] [9/9 H] [0/9 M]
Mythic+ Raider.IO Score:

0
WCL Top 1000 Ranks:

[0 N] [0 H] [0 M]
Average Percentile:
Achievement Points:

16180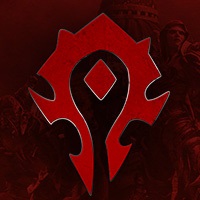 EU-Tarren-mill
Abbastab

(Blood Elf Rogue)
0/9 (M)
Hey everyone
I am a 7/9Mythic raider, searching for a new home for tier 10.2.
I am searching for a 1 day a week raiding guild with CE potential (I know this can be hard to achieve).
I am a 33 year old Danish guy who works in consultancy, enjoys good jokes, a fun but determined raid atmosphere and competition.
I also push keys, would love a guild with a "team" mentality for m+.
My current plan is to raid as boomkin for 10.2 but for the right guild ill be available to swap to another class / spec to fit the roster.
I have my geared chars as the following:
Spriest 446
Boomkin 445
Dk 440
Rogue 431
Dh is being worked upon.
I am based on Tarren Mill but open to move if the right guild comes along.
All the best
Discord is:
Abbadon#2120
Btag:
Flexatron#2122