Item Level:

472 [Equipped: 470]
Progress:

[0/9 N] [9/9 H] [9/9 M]
Mythic+ Raider.IO Score:

0
WCL Top 1000 Ranks:

[0 N] [0 H] [0 M]
Average Percentile: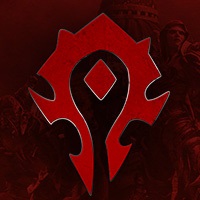 EU-Draenor
Axelastian

(Zandalari Troll Druid)
9/9 (M)
Greetings, fellow adventurers!
After a well-deserved hiatus and a symbolic account reset, I've made my return to the enchanting realm of World of Warcraft. My journey began in November 2004, and I've witnessed the game's incredible evolution, from the modest origins of Vanilla WoW to the formidable challenges of recent Mythic Aberrus raids. Now, I'm on the hunt for a guild that can offer a nurturing environment for my Restoration Druid, Mistweaver Monk, or Holy Priest. They are on either Draenor or Silvermoon but I am willing to move realms if needed.
As a seasoned healer, I've finely tuned my skills in the art of mending. I relish the role of a support class, dedicated to preserving the lives of my comrades in the midst of intense battles.
My track record includes a treasure trove of raiding experience, spanning from the early days of Vanilla WoW to the present. I've ventured into Mythic Aberrus, and my ambition is to push further along the raiding path.
When it comes to raiding, I bring unwavering commitment and reliability. I'm perpetually on the quest to enhance my healing prowess, grasp the intricacies of raid encounters, and contribute to the triumph of my guild.
My quest goes beyond merely seeking a guild; I yearn for a tight-knit community of players who share a fervor for raiding and value the pivotal role healers assume in any team's success.
I'm in pursuit of a guild that prioritizes raiding progression, whether that means conquering the latest content or revisiting classic raids for achievements and a dose of nostalgia. I thrive in an environment that radiates respect, camaraderie, and harmony, free from needless drama. And, of course, I'm enthusiastic about engaging in diverse in-game activities, from dungeons and PvP to exploring the vast expanse of Azeroth.
If you're a guild leader or a fellow healer in search of a dedicated and seasoned Restoration Druid, Mistweaver Monk, or Holy Priest, I'm eager to hear from you! Together, we can face the challenges of Azeroth, forge indelible memories, and create a guild that feels like home.
If after reading this post you believe that I can be a valued asset to your team, please drop me a message. You can add me on Battlenet at MuscleDILF#2545 or MuscleDILF#2802, connect on Discord at axel0866, or drop me a message here. Thanks for taking the time to read my post!
Item Level:

475 [Equipped: 473]
Progress:

[9/9 N] [9/9 H] [3/9 M]
Mythic+ Raider.IO Score:

2642
WCL Top 1000 Ranks:

[0 N] [0 H] [0 M]
Average Percentile:
Achievement Points:

22270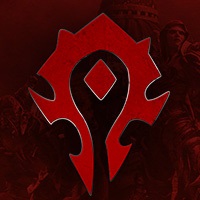 EU-Blackhand
Abeyroq

(Highmountain Tauren Druid)
3/9 (M)
Hey o/
My current Guild stopped raiding and will vanish soon because our Leaders doesnt have enough Time anymore.
Because of that im currently looking for a new Home for my Druid
Before starting, im currently looking for a Spot as a Healer or Tank. Boomkin or Feral only if everything else isnt aviable
What am i looking for?
Heroic clear and at least 50% Mythic(5/10 as an example) because im looking for a Challenge.
I also love to do M+ and im currently timing 18/19s mostly with randoms.
Because of my Icehockey Training im not free on Mondays and Wednesdays so perfect would be Thursday and one Day on a Weekend.
About me:
Im 29 Years young and from Switzerland. I play WoW since 2015(mid WoD) and started as a Feral Druid, switched to Healer at the End of WoD and play all four Speccs since Legion.
What did i achieve so far?
Up until now i didnt managed to get CE once. Its not that im missing the needed Skills, its more that i prefer to "lets Raid and see how far we will get" because i prefer Fun over "tryharding".
A little List of what i achieved so far:
Legion: Nighthold 3M, ToS 6/10M, AtbT 8/11M
BfA: Uldir 4M, SoDA 4M, stopped raiding Mythic
SL: Castle Nathria 6M, SoD 9/10(almost, was sick on both Kills, otherwise 7/10), Sotfo i think 5 or 6M.
What do i bring to the Table?
As someone that plays all four Speccs activly i can hop onto Tank/Heal/Dps if needed. I also love to help others get better in M+ or just help out if needed.
Im always prepaired for raiding with Guides, enchants, Gems, Food etc.
My Hardware is good and almost no dcs(max 1 or 2 per Year).
Logs and Rio:
Rio- /characters/eu/blackhand/Abeyroq
Logs:
Guardian: /character/eu/blackhand/abeyroq#zone=33&spec=Guardian&class=Druid&difficulty=4
Heal: /character/eu/blackhand/abeyroq#zone=31&spec=Restoration&class=Druid&difficulty=4&metric=hps
Boomkin: /character/eu/blackhand/abeyroq#zone=33&spec=Balance&class=Druid&difficulty=4
Feral: /character/eu/blackhand/abeyroq#spec=Feral&class=Druid&difficulty=3
If someone is interested you can add me here: SativaToast#2891
Thanks and maybe see you soon!
Edit: Im willing to change Realms ofc!
Item Level:

477 [Equipped: 475]
Progress:

[0/9 N] [4/9 H] [0/9 M]
Mythic+ Raider.IO Score:

2302
WCL Top 1000 Ranks:

[0 N] [0 H] [0 M]
Average Percentile:
Achievement Points:

20345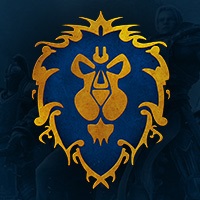 EU-Tarren-mill
Sneakymooh

(Night Elf Druid)
0/9 (M)
Multi CE Feral/Boomie Looking for Mythic raiding guild.
Ny alotha: Cutting edge achived
Castle: 8/10M
SoD: Cutting edge achived
VoTi: 7/8M
with alot of Mythic raiding exp, i can provide a professional player. i have logs i can provide. My main goal is cutting edge every season. if you have any questions feel free to add
Bnet: Doomi#21265
Discord: Agerholm