Item Level:

472 [Equipped: 472]
Progress:

[9/9 N] [9/9 H] [0/9 M]
Mythic+ Raider.IO Score:

2028
WCL Top 1000 Ranks:

[0 N] [0 H] [0 M]
Average Percentile:
Achievement Points:

18310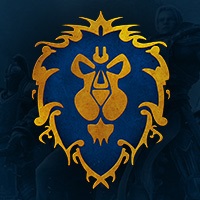 EU-Argent-dawn
Bruxo

(Night Elf Death Knight)
0/9 (M)
Hello everyone, and welcome to Amare Equilibrium!
We are a cross-faction, cross-realm community/guild that will focus their efforts on AotC and KSM+. You could classify us as semi-hardcore, with extra attention for the social aspect.
We have a guild on Argent Dawn, but we won't ask you to start fresh or transfer to the server. Most of our communication happens through Discord anyway!
Who are we?
Our name, roughly translated, means "love for balance". Often times, groups tend to focus on one thing while letting other aspects of the game fall short. How many times we have found ourselves with good players that we can't really get along with, or a very friendly group who just can't seem to get their game on?
We aim to blur those boundaries and form a group that can comfortably clear content, while having fun and laugh as we do so.
To create this environment, we believe communication is vital and therefore strongly encourage the use of VC; voice coms (Discord). We understand some of you might be less comfortable with it at first, but understand that we aim to create a safe space that allows you to be yourself, no matter who you are.
This includes people being supportive of the player behind the screen. A listening ear and the possibility to form real friendships with people, even if they would be limited to the online world.
We are currently 9/9N and 5/9H.
What can we offer each other?
Raiding with a mindset to clear content, but still have fun and laugh!
Raid days: Thursdays and Mondays
Raid times: 20:00 to 23:00 Server Time.
Current role/class needs: Ranged DPS are currently most pressing!
M+
Consistent, organised and spontaneous M+ runs! With KSM as a goal, with the intent on some of us pushing for KSH or even higher.
Other requirements:
Age: 18+
Discord: Be at least able to listen. Having a mic is preferred for easier communication.
An ilvl of at least 440.
Alright, so what now?
If you're interested in joining us, want more info, or simply wish to have a chat, you can contact us on:
Discord: Inquilab or retribute_red
BNet: Inquilab#2831 or punchfire#2303
We hope to see you soon!
Item Level:

469 [Equipped: 469]
Progress:

[9/9 N] [8/9 H] [0/9 M]
Mythic+ Raider.IO Score:

1917
WCL Top 1000 Ranks:

[0 N] [0 H] [0 M]
Average Percentile:
Achievement Points:

21380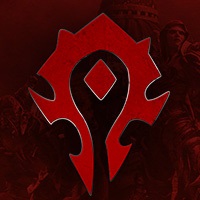 EU-Twisting-nether
Otplorettv

(Blood Elf Death Knight)
0/9 (M)
"No More Greens" is a semi-hardcore guild on Twisting Nether
Raid Times:
Wednesday: 20:00-23:00 Server Time
Thursday: 20:00-23:00 Server Time
What does No More Greens offer you?
We operate as a Semi-hardcore guild in terms of preparation
Pushing content efficiently
Raid times and scheduling are known well in advance
Active community outside of raid. (active discord, running high level keys and PvP)
No required alts
What's our guild's goal during the season 10.2?
We want to push progression much as possible and if will happen, we would gladly get the CE aswell while having a decent community
For more information, add the following Battle Tags:
OTPLoreTTV#2871
Duck#22712
Hope to speak to you soon!
Item Level:

469 [Equipped: 467]
Progress:

[9/9 N] [9/9 H] [3/9 M]
Mythic+ Raider.IO Score:

2227
WCL Top 1000 Ranks:

[0 N] [0 H] [0 M]
Average Percentile: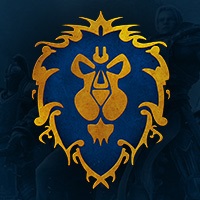 EU-Ravencrest
Headpatt

(Night Elf Death Knight)
3/9 (M)
Hey there I'm currently a 3/9 M frost dk and want to switch enhancement shaman next raid tier, my guild disbanded 3-4 months so i took a break and am now looking for a new one. I have raided since cata and done some mythic progression before (mainly in legion) and HC most tiers, Been a rogue main since MoP up until DF this tier when i switched to frost DK and it inspired me to finally pick up enhancement shaman as I've been wanting to try that. Alittle about myself, I'm a 27 year old friendly guy from Norway and have bad hearing (partly deaf) usually it goes fine listening to coms but can be hard to hear if bad mic, raid times doesn't matter as i can adjust accordingly.
If you would like to contact me I'm putting my discord below
.Naizu